I've been following slowcore masters Low for a long time now, and even though it has been a while since they have released an album that i would consider classic, i still find something to enjoy on each of their releases. So i grabbed a ticket to see them at The EARL when they booked the tour for 2015's Ones and Sixes.
I showed up at about 8:30 for a show that listed doors at 8. At about 8:55 Low took the stage to polite applause from the packed EARL. You can't really expect fans of Low to get rowdy, so the overall mood was subdued.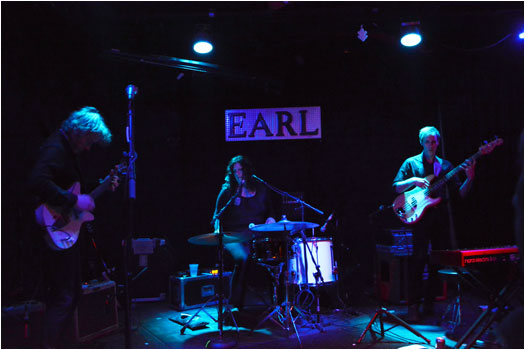 They started with a few tunes off of their latest record, Ones and Sixes, which sounded good in a live setting. The real highlight was a blistering version of On My Own, from their 2013 record. This song is a typical Low tune in that it meanders slowly and lightly for a while, but then towards the end Alan Sparhawk stomps on a distortion pedal and the bassist starts riffing, and suddenly they are like a slow, ponderous Black Sabbath tribute act! It was noisy and slow and really beautiful. Slow headbanging, man!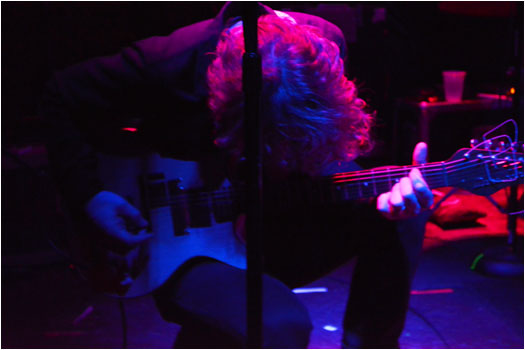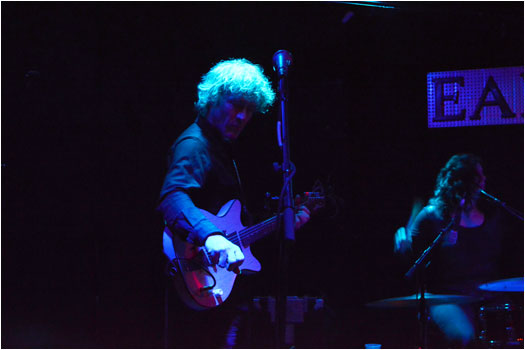 They played until about 9:54, so just under an hour for the first set. They said they were taking a quick break, so the crowd milled about chatting while waiting for Low to return. The crowd was, unsurprisingly, a bunch of older white people. My white streaked beard was not out of place in this crowd.
People talked about the death of Maurice White from Earth, Wind, & Fire, a band that i have to confess to not being all that familiar with. Weren't they kind of a disco band?
Low came back at 10:15. In the second half they played a really wonderful version of Lies from Ones and Sixes. Here, Alan's plaintive vocals soared alongside his chiming guitar riff and burbling keys from Steve Garrington (the "other guy" in the band).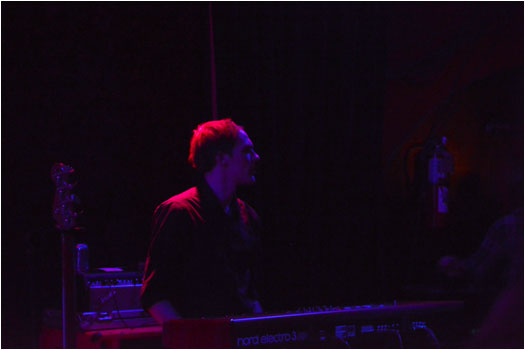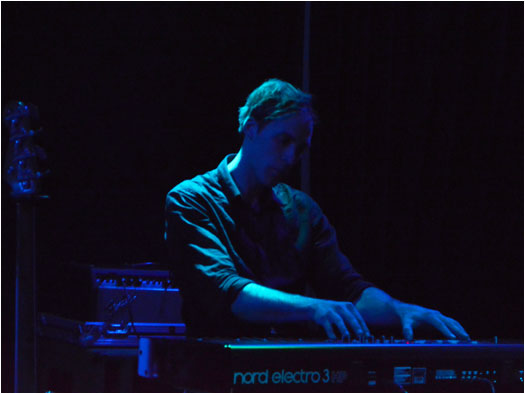 The harmonies that Mimi added in during the second half of the tune were simply beautiful. It was one of those perfect moments of music that just left me staring in wonder and swaying along. Gorgeous.
They also played a song that must have been an Earth, Wind, & Fire tune. I kind of recognized the words that Mimi was singing as something i heard on the radio in my childhood, but i cannot tell you what song it was. I guess one of that band's big hits. It got appreciative applause from the crowd, at any rate.
Low played until 11:06, so the whole show was about 100 minutes of them playing. It was all really beautiful.
Afterwards, Alan and Mimi ran the merch table. Awkwardly, as he pointed out. It was nice to meet them in person.
Overall, this was a lovely night.