I used to go see shows all of the time, and in an attempt to fight off my impending Old Fogeyhood (stay offa my lawn -- i only warning you once!) i decided to try to make it out to at least on concert per month in 2015. However, life conspired against my careful plans and this show was my first since April 22. Oh well.
We got to 529 about 9:45 or so, having a leisurely dinner and a nice stroll down Flat Shoals Avenue. The 529 always runs very late, or so we thought. Instead we got into the club in time to see local band Gold-bears play the last third of their set.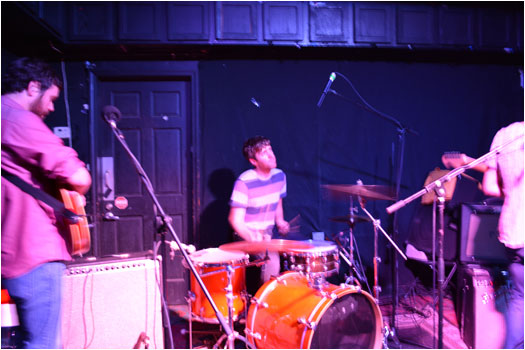 I really like Gold-bears.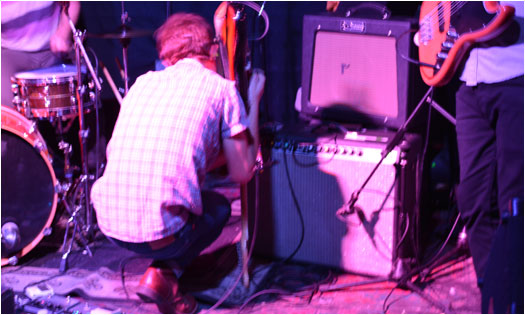 They are a fun pop band that makes bouncy music that seems to be the midpoint between The Pixies and The Pains of Being Pure at Heart.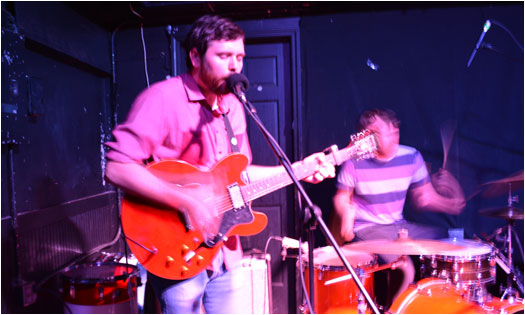 There is a real feeling of wide-eyed wonder in their guitar roar. I happily rocked along with Gold-Bears for 15 minutes or so, disappointed that i missed the first part of their set.
The middle band was called Flesh Wounds, and they are a youngish looking three-piece band.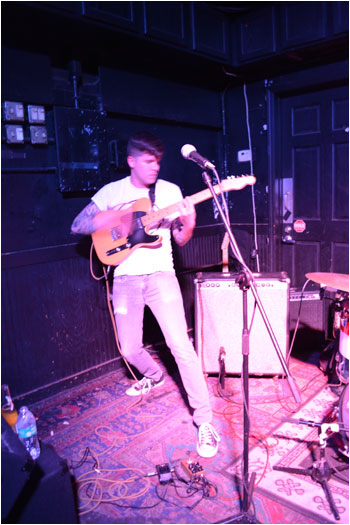 The interesting thing was that the drummer was a girl with very long hair that was flying all over the place as she beat her kit.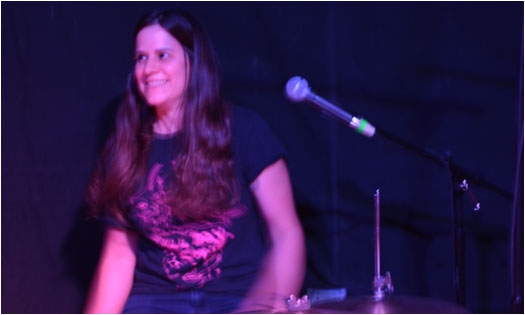 They played old-school punk, that kind of stuff that is very raw, almost metal-y, and designed to be a little offensive. They mentioned G G Allin in the introduction to one song, and i got the impression that that song was a cover. I found G G Allin to be a little too much for my tastes. I guess i am not that hardcore after all. Still, you'll wanna stay the hell offa my lawn, whippersnappers!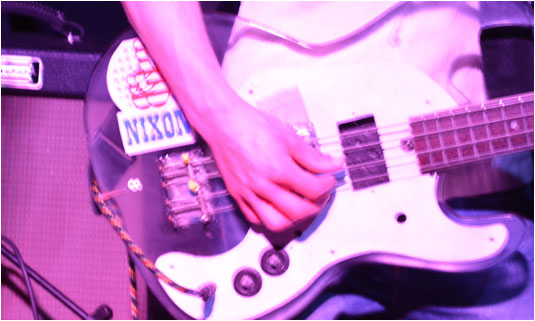 These days i find that the type of hardcore punk that Flesh Wounds were doing has been pretty thoroughly mined. That is to say, no band who does that kind of thing is doing anything new, and i found myself getting bored with their set. Oh well...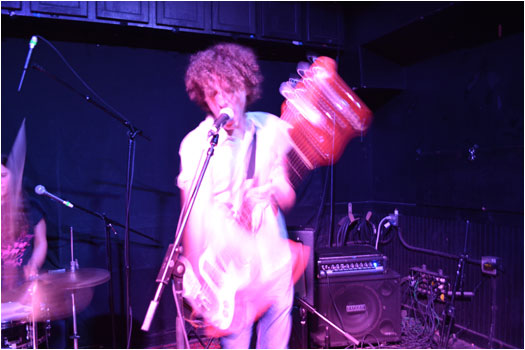 Shortly after Flesh Wounds left the stage they came back on to serve at The Non-Believers, Mac McCaughan's backing band.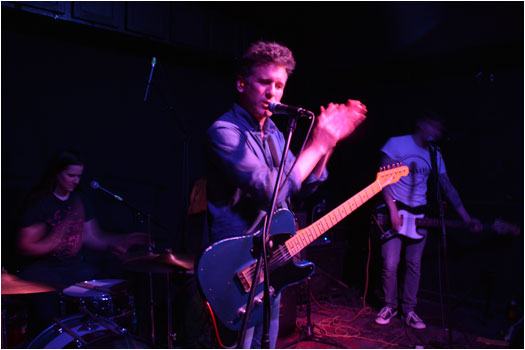 They played a few songs off of the Non-Believers record, and the band did a fine job with the mid-tempoed, vaguely new wave music that McCaughan does on his solo release. I found myself bouncing along happily.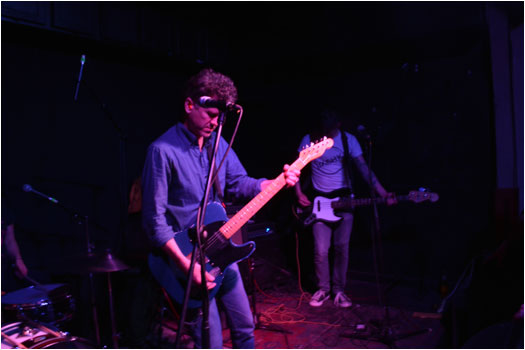 The band left the stage and M cCaughan played a few older numbers, starting with White Wave by Portastatic, then moving on to Tie a Rope to the Back of the Bus, Hello Hawk, and Driveway to Driveway by Superchunk. It was pretty cool to see McCaughan play these songs from his other acts solo with just an electric guitar. And Tie a Rope to the Back of the Bus was a really nice treat.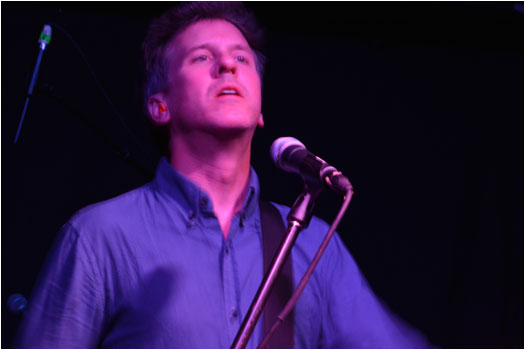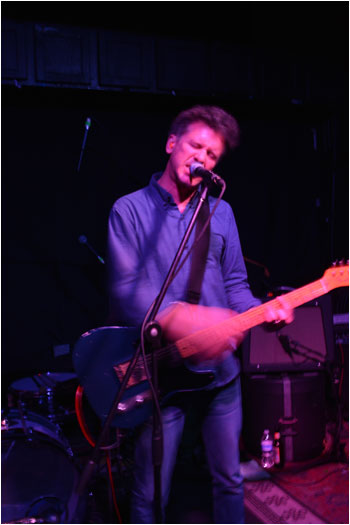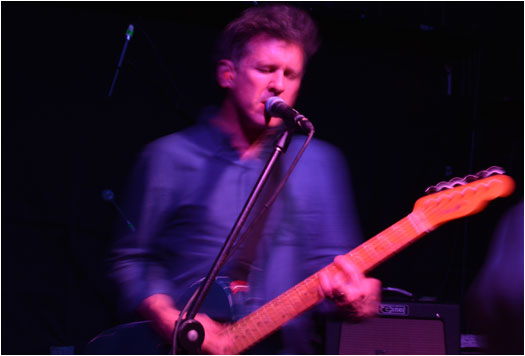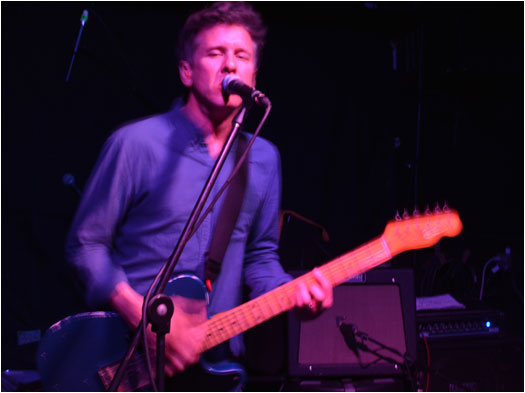 The Non-Believers came back on the stage, and they played some more off of McCaughan's solo album. It all sounded really good, and i bounced along happily.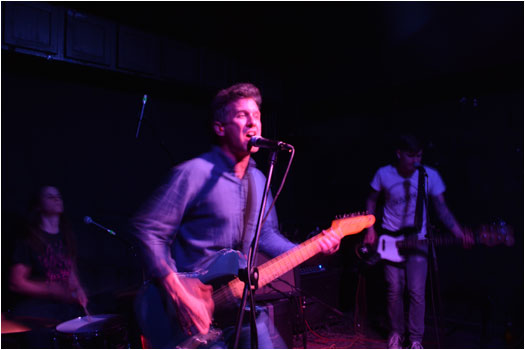 I liked what i saw. But then again, i tend to like what McCaughan is doing.