There are not many re-formed bands who can get away with playing a live set that consists predominantly of their new stuff, but The Nightingales are definitely one who can. On their return to sunny Wolverhampton, they treated us to a set that basically consisted of new numbers and the likes of Born Again In Birmingham and Wot No Blog? from their last few post-reformation albums. I might be wrong, but off the top of my head the only track they played from their 1980s incarnation was the encore, Blood For Dirt.
I don't say this as a complaint, because this was a really good show. Opening with I Am Grimaldi, a number from their 2008 Insult To Injury LP that saw the band augmented by a middle aged lady on the piano accordion, the band didn't stop for breath for the first half hour or so, as they continually launched straight into the next number before the audience had chance to applaud.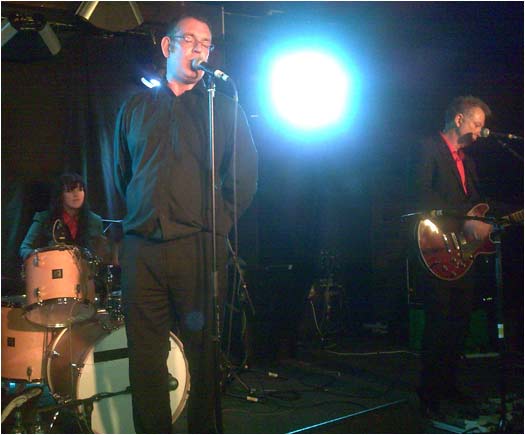 Once again, however, it's a different line-up. Not that I should be surprised by this. I've seen The Nightingales a number of times over the years, but I don't think I have ever been to one of their gigs where they have had exactly the same personnel as the last time. This time around the manic Dean Garret has vacated the drum stool and has been replaced by a hard hitting smiley woman with long hair.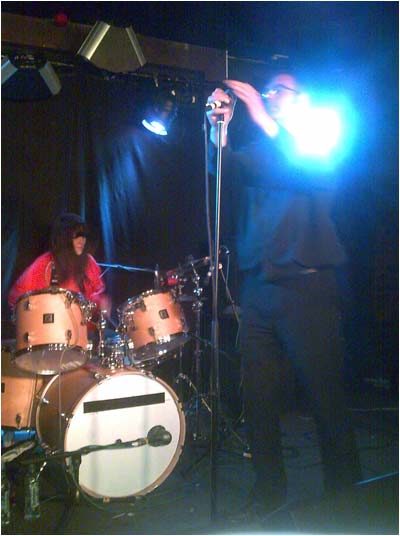 I've since discovered that she's Fliss Kitson from Violet Violet and let me tell you now, she's great! And Matt Wood was back on guitar which was a lovely surprise, as were the matching red shirts that all but singer Robert Lloyd were wearing!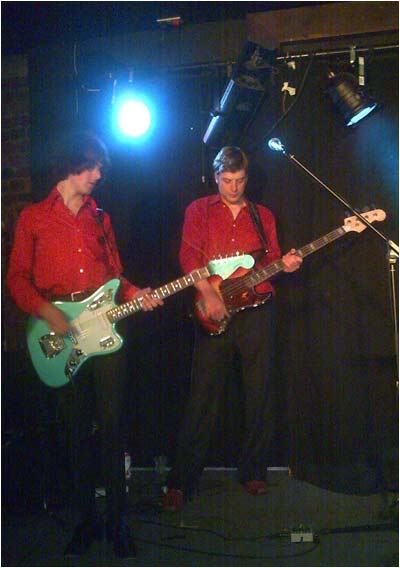 As ever the band flitted between styles: Beefheart one minute, Northern soul the next and there was the odd seriously avant-garde moment. But whatever the genre, they always sounded like The Nightingales. There was also a bit of glam rock in there - they even played Gary Glitter's unsung classic I Didn't Know I Loved You ('Til I Saw You Rock'n'roll) . There was no hamming it up either; they just played it totally straight. And guess what? It was wonderful!